Jukeboxes were preceded by coin-operated music boxes and player pianos which had been available since the 1890s.
In 1890, Louis Glass and William S. Arnold are credited with having invented the nickel-in-the-slot phonograph, the first of which was an Edison Class M Electric Phonograph. The music was heard via one of four listening tubes.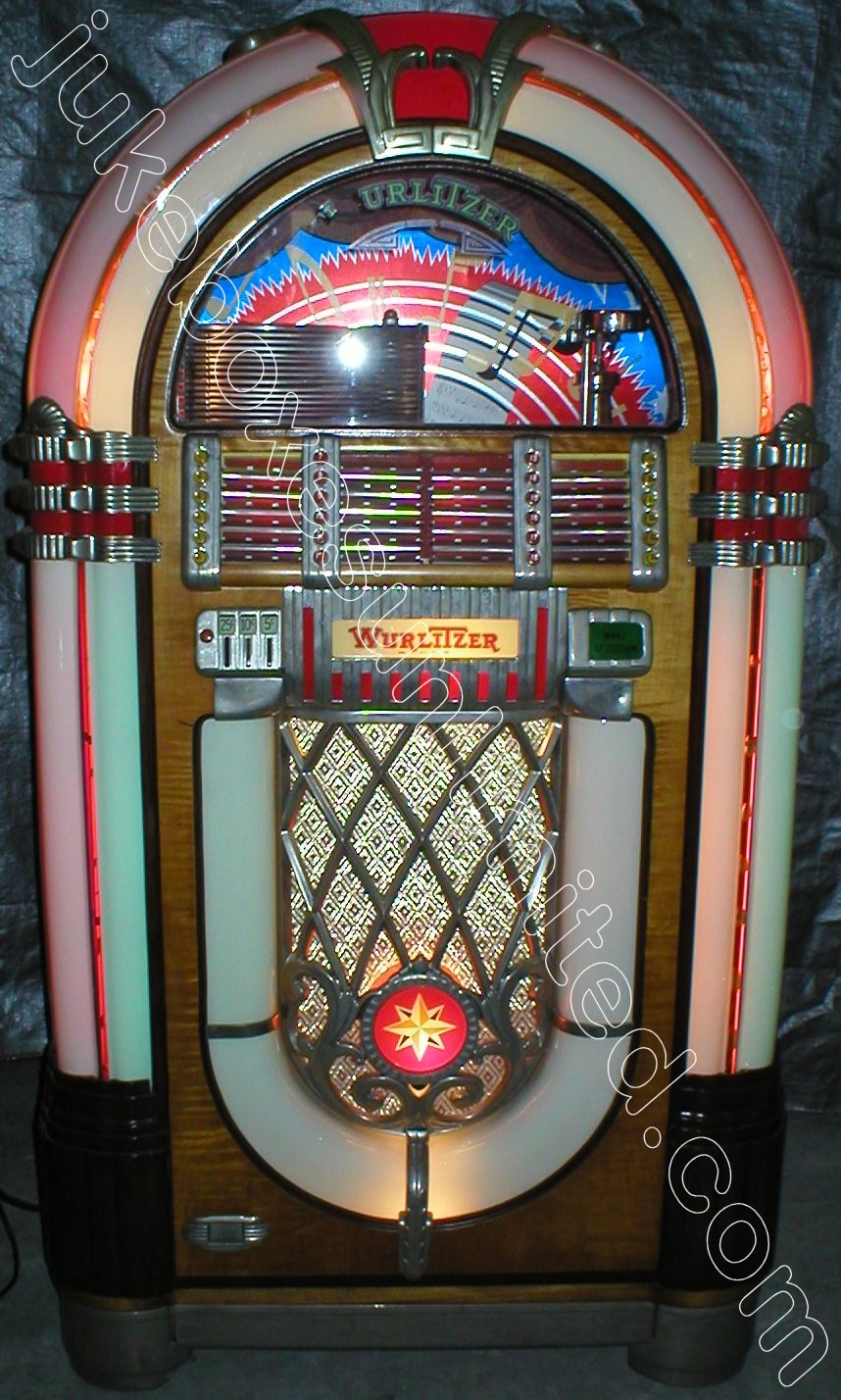 Wurlitzer 1015 - most popular jukebox of all
It wasn't until 1928, however, that jukeboxes (the word 'juke' is an old African-American term for sensual dancing) were fitted with speakers. Justus P. Seeburg combined a loudspeaker with a record player that was coin operated, and gave the listener a choice of eight records. - it was called the Audiophone.
Initially playing music recorded on wax cylinders, the shellac 78 rpm record dominated jukeboxes in the early part of the 20th century. However, the Seeburg Corporation innovated with the introduction of a 45 rpm vinyl record jukebox in 1950, leading to the 45 rpm record becoming the dominant jukebox media for the last half of the 20th century.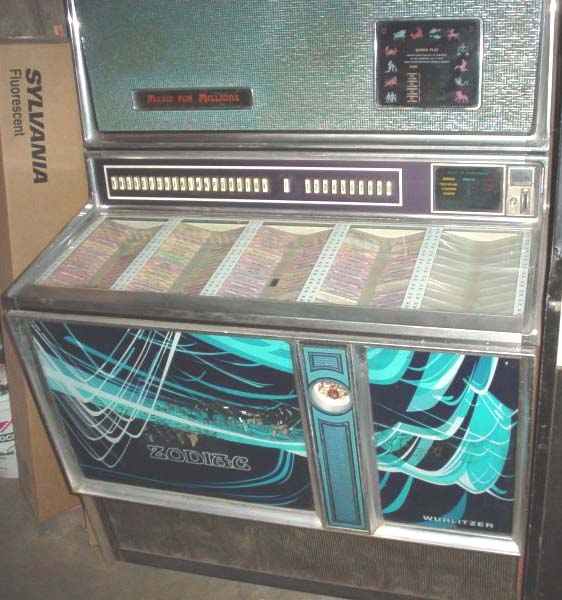 Zodiac jukebox from the sixties - my personal favourite
More recently, C.D.s, and DVDs have been introduced and jukeboxes have even been designed that connect with the internet. The truth is, however, that with personal stereos and other forms of easy access to music, the jukebox industry is all but dead.
The golden age of jukeboxes were the 1940s through the mid-1960s, particularly during the 1950s. By the middle of the 1940s, three-quarters of the records produced in America went into jukeboxes. The devices will always be associated with the boom years of rockabilly and rock'n'roll and were in their day, a cultural phenomenon. Jukeboxes would be found everywhere - diners, bars, cafes, military bases and youth clubs being most prominent.
The Rock-Ola - made by a man who was actually called Rockola

andrew666




Number of posts

: 266


Reputation :

4


Points :

700


Registration date :

2010-08-30





Similar topics
---
Permissions in this forum:
You
cannot
reply to topics in this forum